Boston University
Art Education
2020 MA Thesis
Mojdeh Kazem

Throughout my practicum experience, I had the privilege to work under the supervision of highly professional and deeply knowledgeable art teachers: Mrs. Donna York and Mr. Leo Muellner. In September 2019, I began my practicum at Memorial Elementary School in Burlington. I had the opportunity to collaborate on both interdisciplinary and cross-cultural lessons. I co-taught with Mrs. York, as well as independently guided students of different grades every day. She is a master of classroom management, and I was able to learn a lot from her.

In January, I started my secondary education practicum at Acton Boxborough High School. The pedagogical strategy implemented at AB High School is based on the principles and practices of choice-based Teaching for Artistic Behavior (TAB). I had the opportunity to practically experience this strategy throughout my practicum, and I was able to teach and co-teach in many different classes. In addition to my supportive supervisor, I received support from all of the teachers, including Eliza Green, Laurie Burns, Nat Martin, Erin Uptegrove, and Jack Kline. These individuals were very encouraging and, aside from their wise academic and intellectual guidance, I will never forget their kindness and supportive spirits. I especially want to thank Mrs. Eliza Green, with whom I spent most of my time and from whom I learned a great deal.

Unfortunately, my time at AB High school was interrupted by the COVID-19 pandemic which resulted in Massachusetts school cancellations. However, I was able to continue planning lessons and teaching remotely with the help of my supervising practitioner. It has been a rewarding and precious experience for me. The artworks I exhibit here represent a small number of art projects that were created by students during my practicum internships at both schools.


Acton-Boxborough Regional High School
Acton, Massachusetts
Drawing & Painting I & II, Studio Art Portfolio, Studio Art Workshop (Grades 9-12)
Supervising Practitioner: Leo Muellner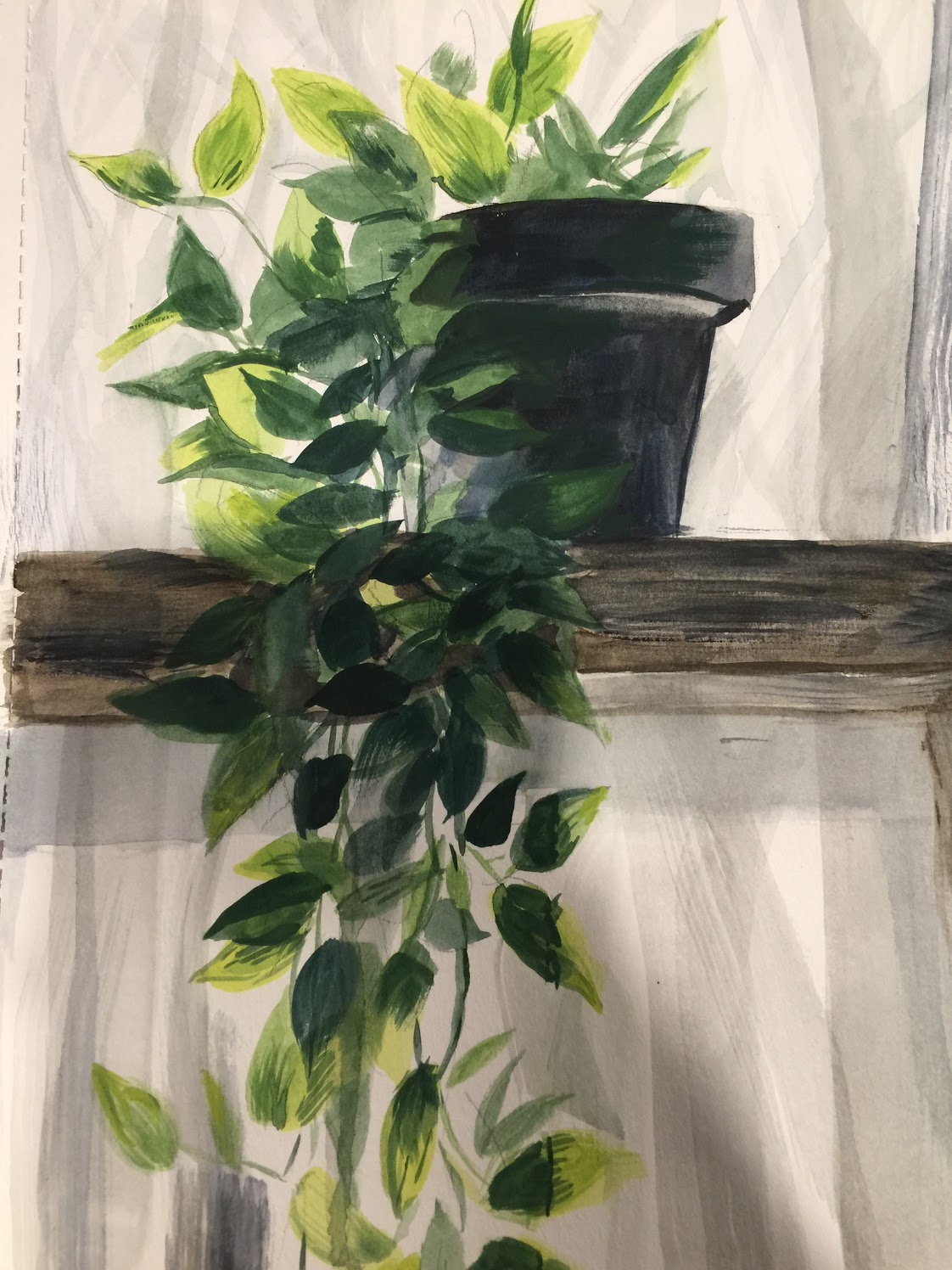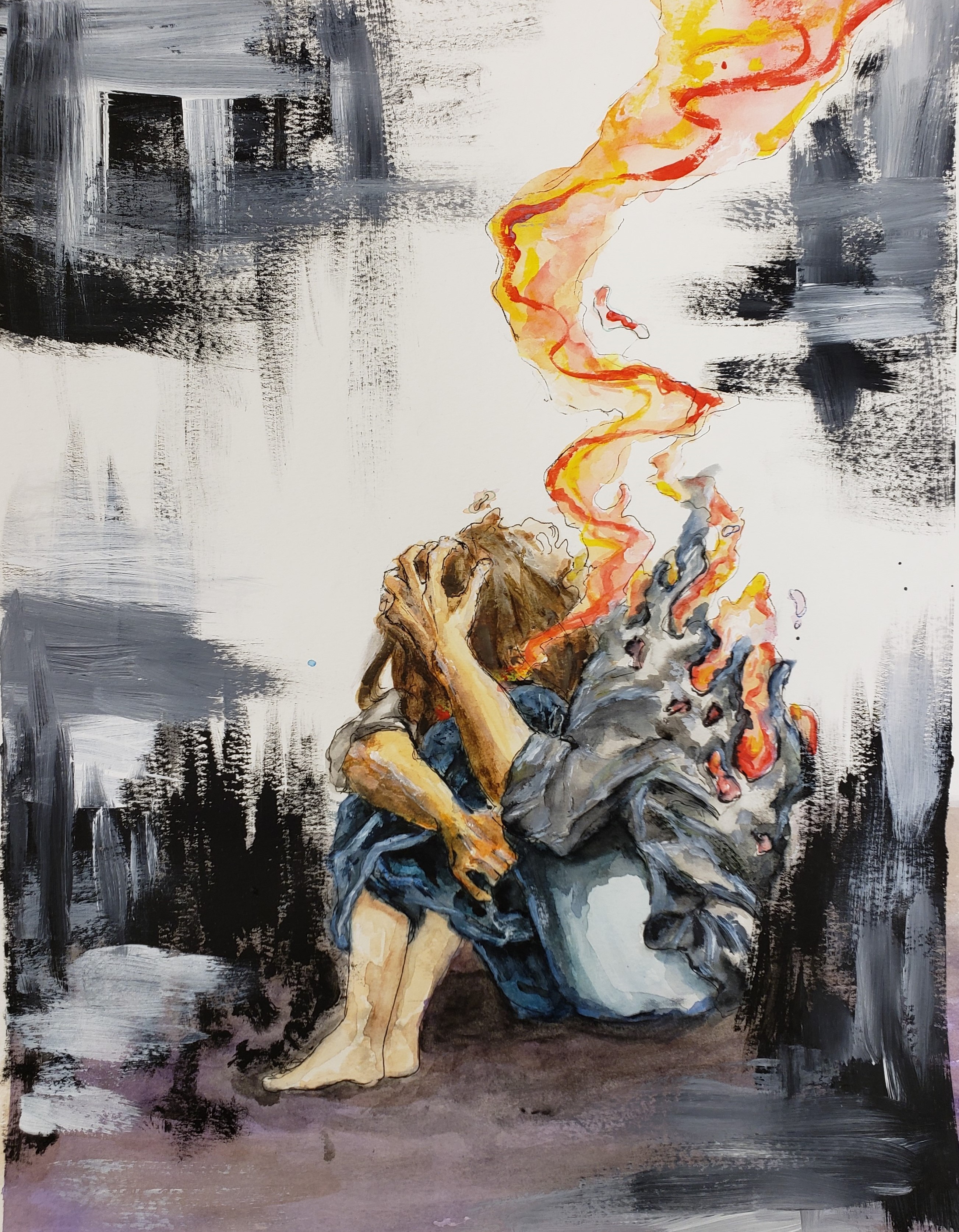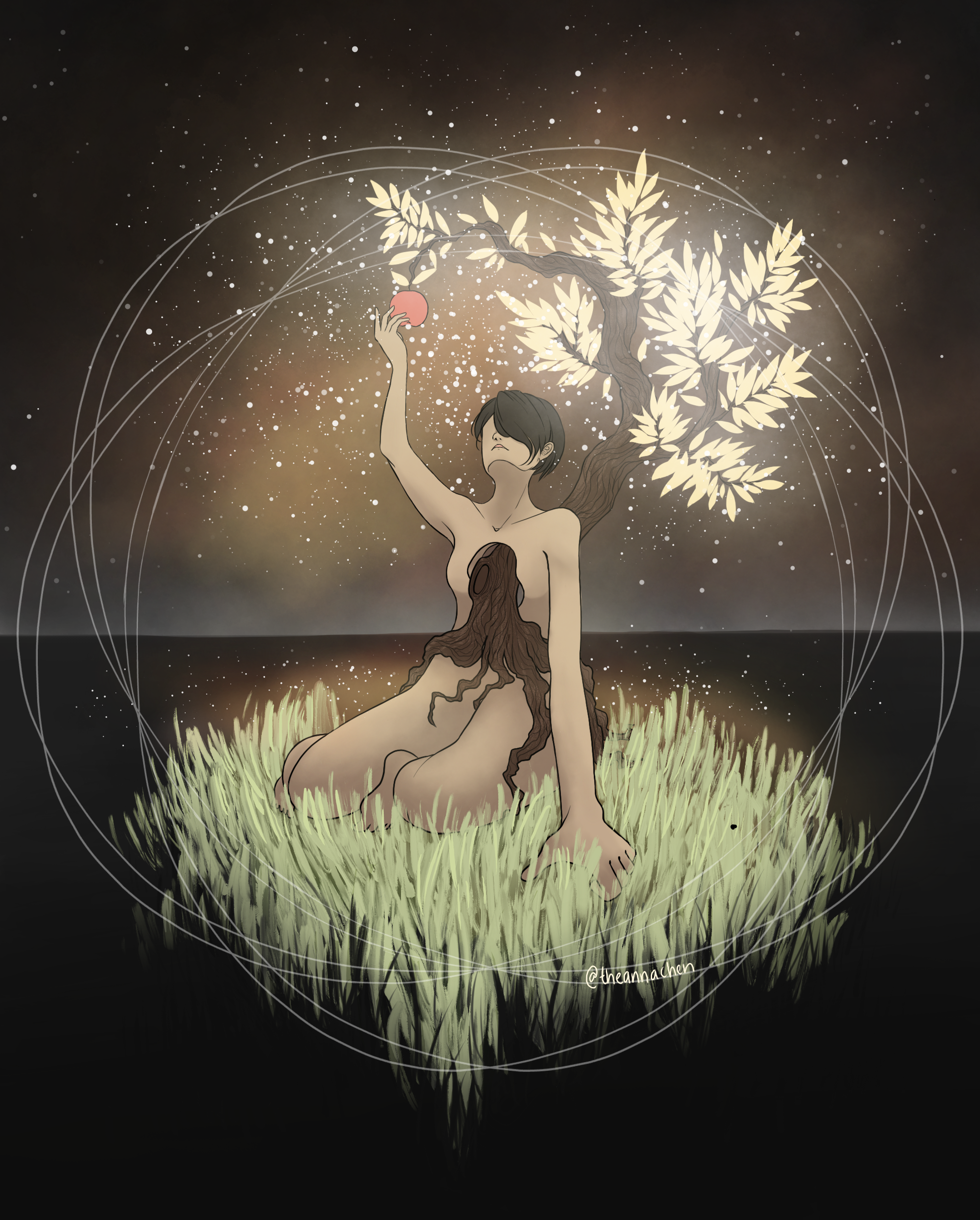 Respect, integrity, empathy, responsibility, and embracing diversity are my core values as a person and as a teacher. My philosophy of teaching is grounded in my abiding dedication to be a lifelong learner, consistently developing and improving my pedagogy through student mentorship, acting as a guide while also being a listener, and leading as a role model in and out of the classroom.

Due to recent developments in art education, today the art class is no longer a place solely for learning the methods and conceptual framework for art production. Art education today provides the student with opportunities for exploring a deeper understanding of the world around them.

An excellent way of training generations to accept difference and appreciate diversity is to create thoughtful art lessons that address authentic introductions to other cultures. Additionally, the possibility of a close interaction of our youth with people from different cultural backgrounds, through contemporary art and multimedia can become central motivators for art educators to think beyond classical principles of art in their curriculums. Under productive supervision and thoughtful course planning, students can learn to appreciate and welcome the diversity of cultural, religious and ethnic backgrounds.

Art is a vital part of every child's development and social engagement with the world. In order to foster this development an art class should provide a safe and nurturing environment for students to express themselves freely, to be able to communicate their thoughts, feelings and experiences. To this end making each day and each class an individual and unique experience is paramount. This can be engendered with a flexible curriculum that meets everyone's needs and empowers students to explore and develop their own ideas, and it is relevant to their particular interests. Moreover a strategy that encourages students to learn to look closely at their work, to ask questions, and to evaluate its completeness, simultaneously teaches students how to talk about their work with others and to understand how to write artist statements that seek to describe their work. This then becomes an effective way of helping students to become constructively critical of their own work while also teaching them to become artistically literate. There is no better place than an art class for students to participate in a productive critique, learn how to respect each other's effort and at the same time appreciate peers' feedback.

A teacher should provide new opportunities for inspiration, new technique demonstrations, and a variety of resources that are accessible to artists during class. The art teacher's job is to create a program that fosters creative independence, innovative curiosity, and authentic expression in each young artist. These young artists should have time to use the materials they are interested in, bring their own creative ideas to class, explore their own unique artistic process, and have the encouragement for creative, thoughtful, challenge. In such a vibrant and supportive environment, students would feel empowered when given the opportunity to envision and explore and develop personal artistic vision. The independence and habits learned in an art studio can transfer into other academic areas and even into the personal lives of students.


I seek to provide students with a relevant, rigorous, and cohesive curricular experience. My curriculum includes the principles of the Massachusetts Curriculum Arts Frameworks. I use a variety of instructional strategies to support all students to achieve at a high level. I plan interdisciplinary lessons that connect art with other subjects, including science and technology. Additionally, I adjust my curriculum and pedagogy to support students with special needs, so alternative materials and tools and assistive technology devices and services are going to be available to them. English language learners will be provided with opportunities to engage in artistic activities by having freedom to incorporate their cultural assets and their prior artistic knowledge. Also, they will be encouraged to learn to communicate their ideas and needs because they will be motivated to succeed at their self-directed work.

The students with different styles of learning will also be encouraged to learn to develop their own style at their own pace. This curriculum would provide different types of instructional accommodations in order to assist the students to learn in a more flexible and tailored method than that provided through traditional verbal lectures. I incorporate hands-on learning, cooperative learning, thematic projects, and individual work that engage and activate students' learning and support the social, emotional, and academic needs of students. The creative act of making art provides an important opportunity for students to become aware of their emotional states and their inner creative self, and thus helps them begin to develop a sense of who they are and who they might become.

I believe that student engagement outside of the classroom is just as valuable as teaching inside the classroom. Whether showing an artist's website or bringing students to exhibitions and attending visiting artist lectures at school, I feel a responsibility as an educator to demonstrate that learning happens in every facet of our life, not just in the classroom. In fact, building and promoting community is a critical component of my pedagogy.

My teaching is informed by my personal and professional growth and therefore I strive to be well versed in new developments in the field, to be an ongoing participant in the art community, and to actively exhibit my artwork. Collaborations with other teachers and students, coupled with an openness to new ideas and concepts, fuels my excitement about art and inspires me to give these new ideas back to my students. With this evolving knowledge base, I can assure my students they are receiving the best possible education I can offer.
Memorial Elementary School
Burlington, MA
Grades K-8
Supervising Practitioner: Donna York

Sabrina Tso
I believe in art being one of the most important classes among other core academic subjects. In addition to strengthening the knowledge of other subjects through the integration of art and creating interdisciplinary lessons with STEAM (Science, Technology, Engineering, Art, Math) or with discipline-based art education (DBAE), art develops the most important skill – creativity. It is also one of the only classes that practice strong, open-minded problem-solving that encourages emotional responses.

I worked with two incredible art teachers, Basha Goldstein-Weiss and Elizabeth Menges, during my practicums in both elementary and secondary school settings. With Basha's K-8 art classes in William H. Lincoln School, I was able to learn and practice how she used a STEAM approach in her pedagogy by teaching both the units she developed and my own. With Elizabeth's 'Foundations Art' class in Cambridge Rindge and Latin School, I was able to practice teaching high school students of varying experiences with the DBAE approach to develop skills using different mediums -- graphite, charcoal, colored pencil, acrylic, printmaking, and cardboard/paper (sculpture).
Cambridge Rindge and Latin School
Cambridge, MA
Foundations Art (Grades 9-12)
Supervising Practitioner: Elizabeth Menges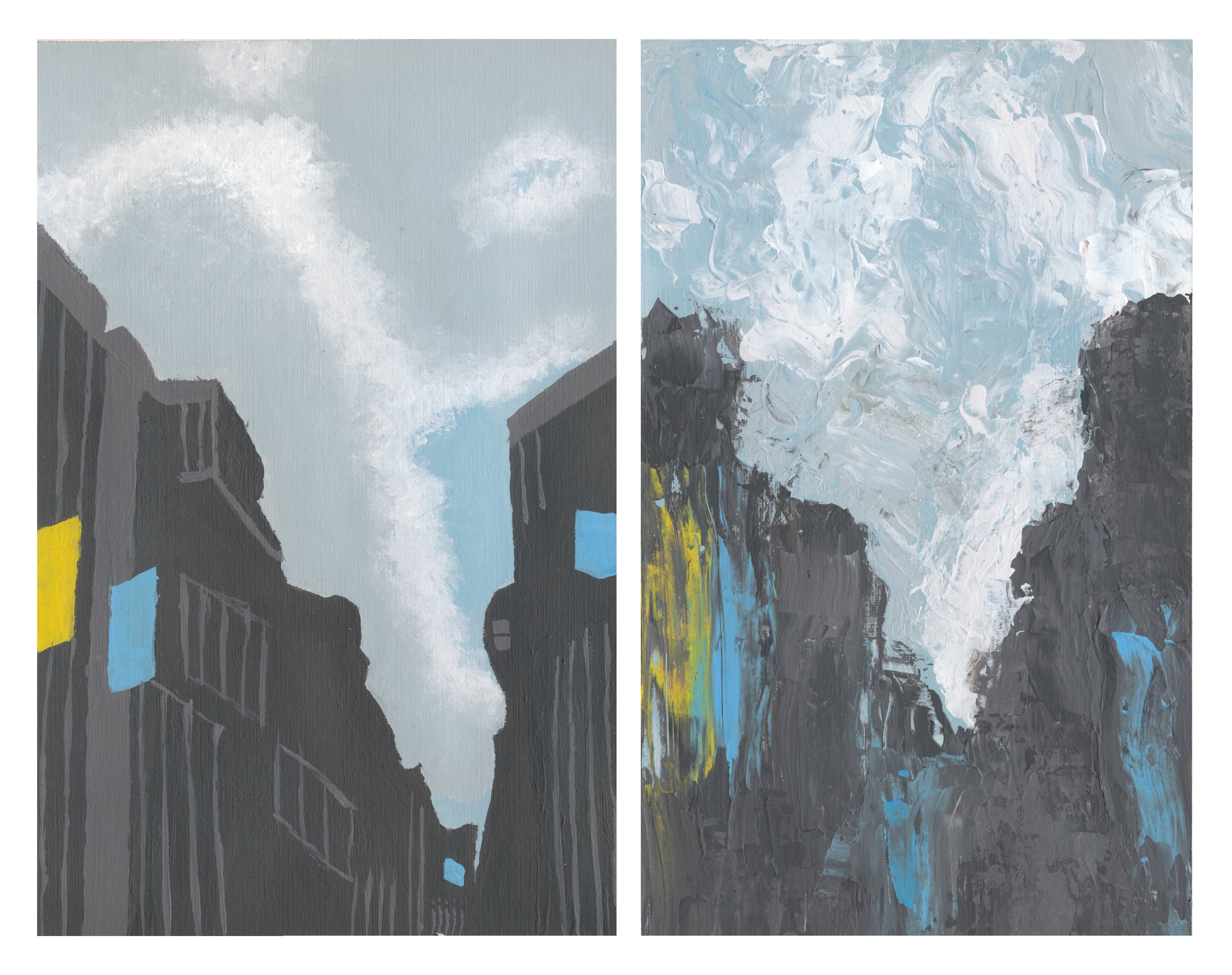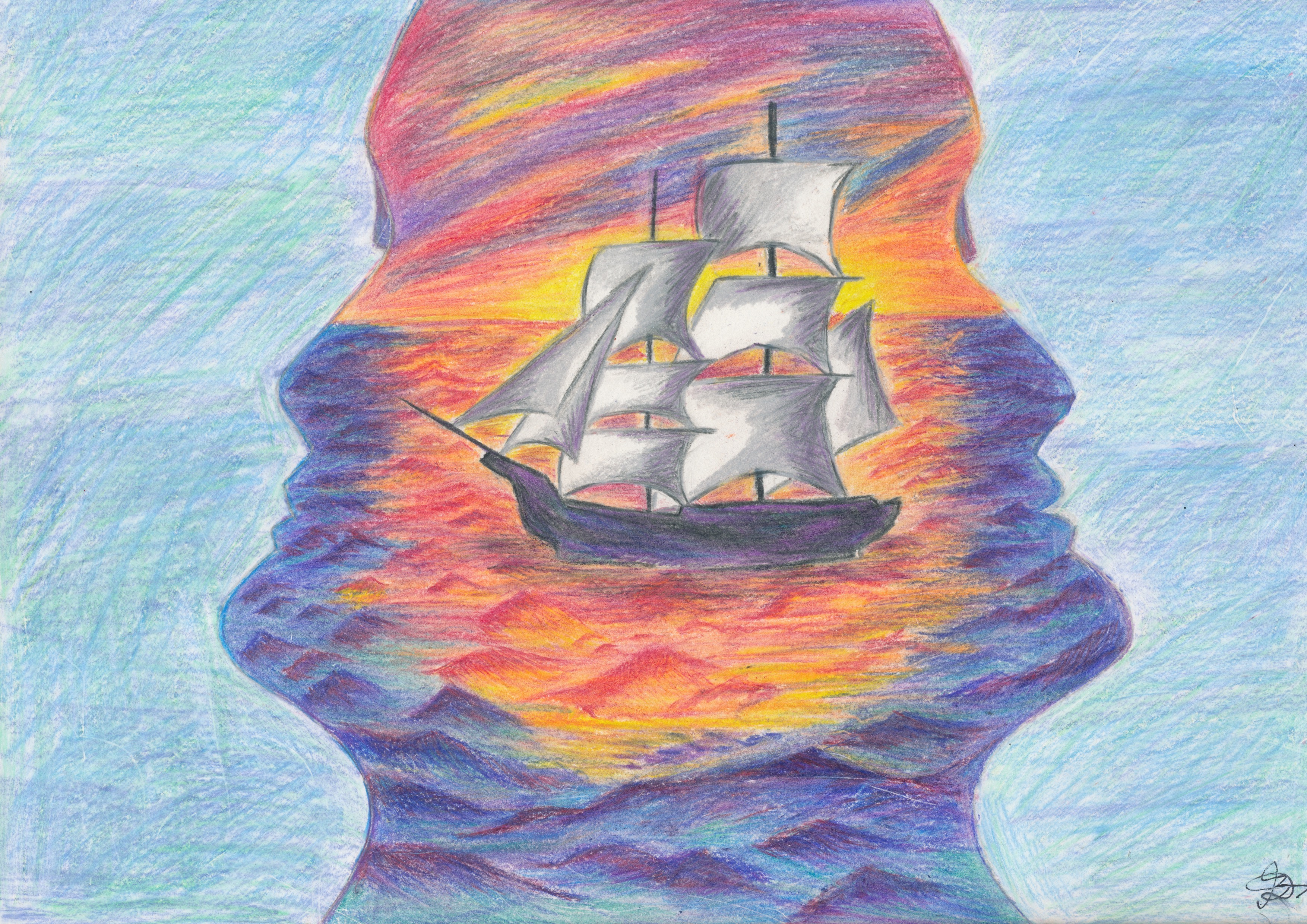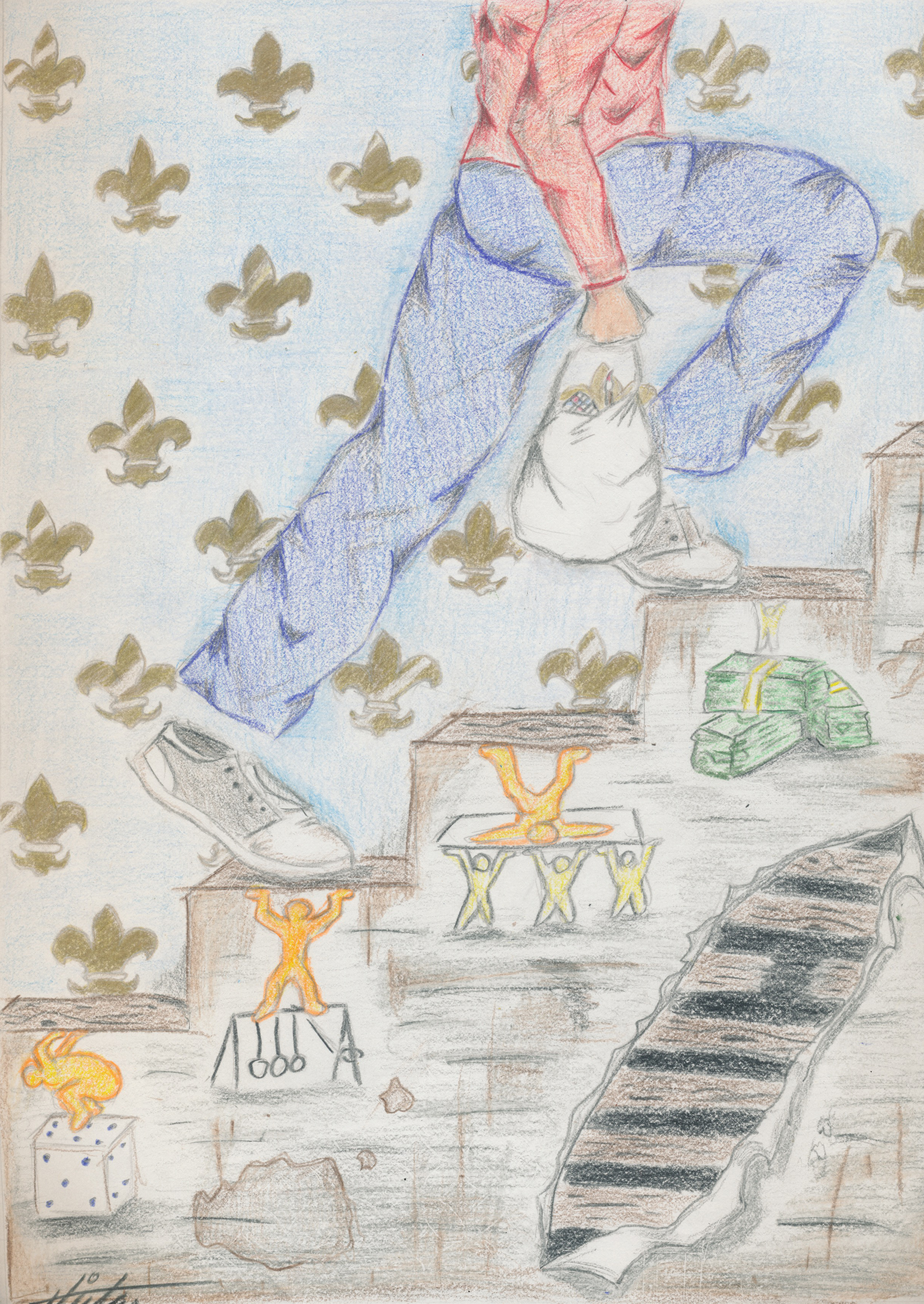 I believe in art being one of the most important classes among other core academic subjects such as math, science, English, history, and others. In addition to strengthening the knowledge of these other subjects through the integration of art and creating interdisciplinary lessons such as STEAM or with discipline-based art education, art develops the most important skill—creativity. Art teaches the fundamentals of creativity and is a discipline that enables emotional responses. It is also one of the only classes that practice strong, open-minded, problem-solving. This open-ended approach is an essential skill for students to learn and understand, as they can transfer these skills and knowledge to their life and workplace. The demands of work and life do not have one set answer. Rather one has to value ambiguity, multiple problem-solving options, individuality, and creativity.

With the ease and availability of the Internet, students nowadays are often exposed to problems that are difficult for adults to prevent and supervise. This includes cyberbullying on social media, issues of self-esteem and confidence, caused by the bombardment of Photoshopped ideal images, the development of altered and partial identities—in virtual reality and in the physical world. Therefore, I believe by building a positive and helpful community in the classroom, my students will feel safe both emotionally and intellectually to help, receive help, and overcome their emotional hardships.

Teachers need to be very aware of the different cultures and social norms. This includes respecting how values can be conflicting among different groups. As a person who grew up with double nationalities as both Asian and Western, and attended an international school where different cultures intermixed, I am very conscious of the different values that need to co-exist. I can help students discover and rediscover their various communities—school, family, friends, cultures, and others by exposing them to various sources and not only the mainstream culture.


William H. Lincoln School
Brookline, MA
Grades K-8
Supervising Practitioner: Basha Goldstein Weiss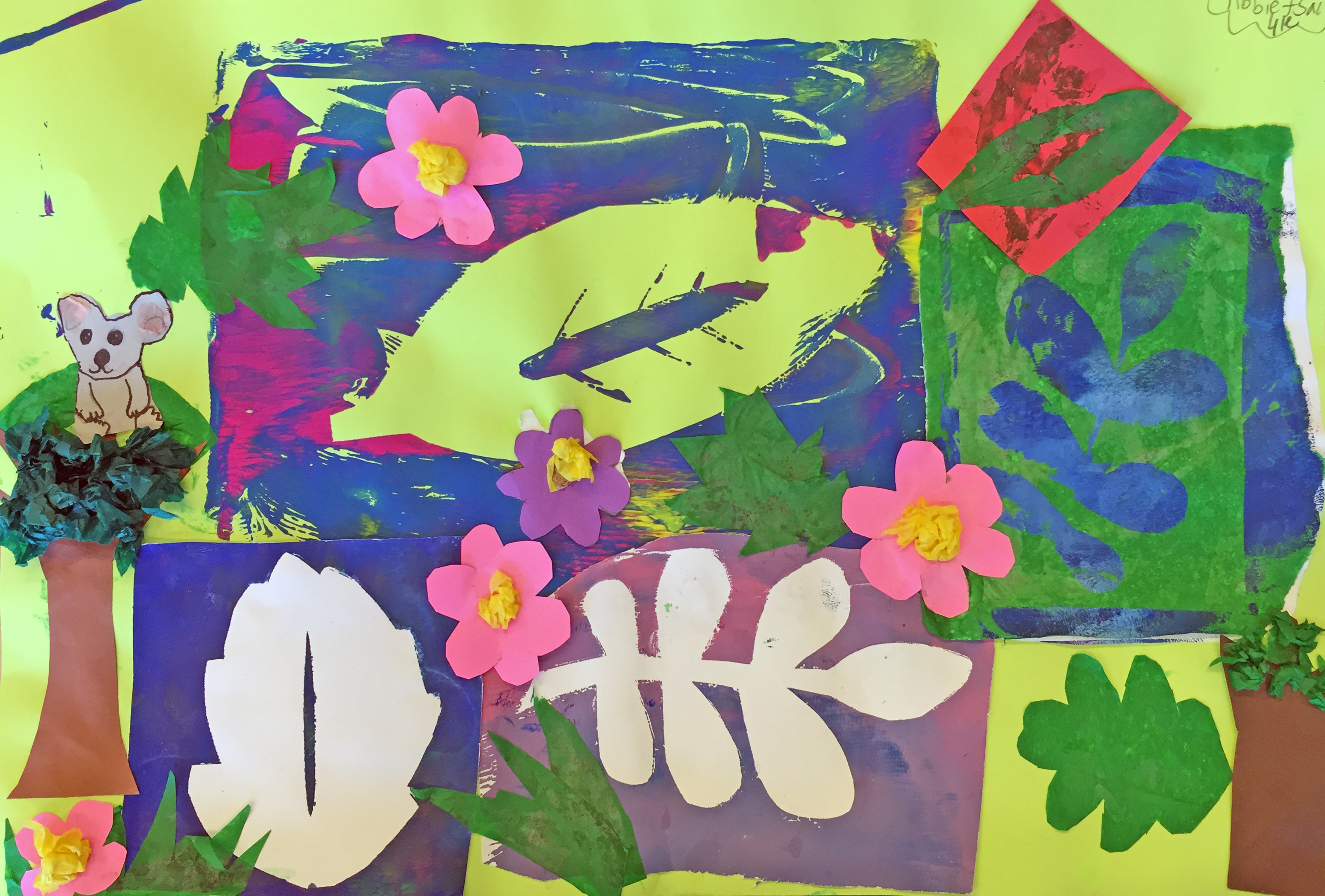 Biz White
In my practicum placements, I was so lucky to be able to work with talented and amazing teachers Elizabeth Brennan and Rachel Rizzo. The student work showcased here is an overview of my time in two practicum internships.

In September 2019, I began my elementary practicum at The Eliot Innovation K-8 School in the North End neighborhood of Boston. I worked with their K-8 art teacher Rachel Rizzo teaching students from pre-kindergarten to eighth grade. Rachel's curriculum includes a variety of media and techniques scaffolded to each grade level. We separately taught and co-taught her classes throughout the semester using her own lessons, new lessons we built together, and explorations from my own lessons.

In January 2020, my practicum placement was with Elizabeth Brennan at Brookline High School. Elizabeth Brennan is the primary metalsmithing and printmaking teacher in the school. She also teaches drawing and painting, and a mixed media 'Art Studio' course. Elizabeth teaches students from ninth to twelfth grade and is also an advisor to a group of about twenty eleventh graders.

In my practicum at Brookline High School, I learned from Elizabeth how to work with all the materials and techniques that she uses in her curriculum. At times, I co-taught or led her projects, but also got a chance to teach my own lessons. Unfortunately, my time at Brookline High School was cut short and some of these lessons did not get completed, but I am very lucky to have taught in a school that offers such diverse artistic experiences.


Brookline High School

Brookline, MA
Grades 9-12
Supervising Practitioner: Elizabeth Brennan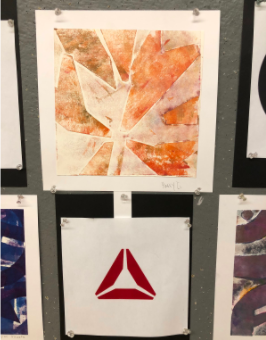 I believe that the art classroom is a community of diverse individuals working together for a common cause: the creation of art. It is important that all the individuals in the community feel heard, supported, and cared about. I bring that into my teaching in all classrooms. I bring empathy to the classroom as a teacher. I try to relate to all of my students and attempt to adapt and accommodate them in order to support their learning. With this in mind, it is also vital that I take on multiple approaches to teaching, knowing that students learn in different ways. In a diverse classroom environment, it is important to recognize there is no one singular way to teach all kids.

I have taught art to a variety of age groups in a variety of settings and this experience has allowed me to help a diverse range of students express themselves through a variety of materials. I currently teach students that are immigrants, that are multilingual, nonverbal, on the spectrum, wealthy, on welfare, and students with a whole array of cognitive and behavioral needs. The school mimics a small society, as it is host to a diverse group of individuals that build a community of learning and self-discovery.

I generally use a self-portrait lesson as a tool for students to introduce themselves to one another. The self-portraiture projects can make use of a multitude of materials and result in a variety of outcomes depending on grade level, student interests, and needs. The outcome of this kind of the self portrait project allows students to express themselves as individuals. I aim to celebrate students' differences and points of connection in all my lessons.

The self-portraits set the groundwork for a safe environment for expressive and curious young artists. Additionally, I use both choice-based education and more structured lessons in my teaching practice. I teach art lessons that are two dimensional, sculptural and sometimes a combination of the two. I use visual thinking strategies to introduce lessons and concepts to my students, and I integrate art history into studio lessons to provide them with a knowledge of the traditions that support their process. Students benefit from lessons that allow room for adaptation and creativity, while also cultivating art skill sets and the knowledge of important artists. My teaching philosophy boils down to the understanding that all students can learn something through visual arts and that all students have the capability to express themselves artistically.



Eliot Innovation K-8 School

Boston, MA
Grades K-8
Supervising Practitioner: Biz White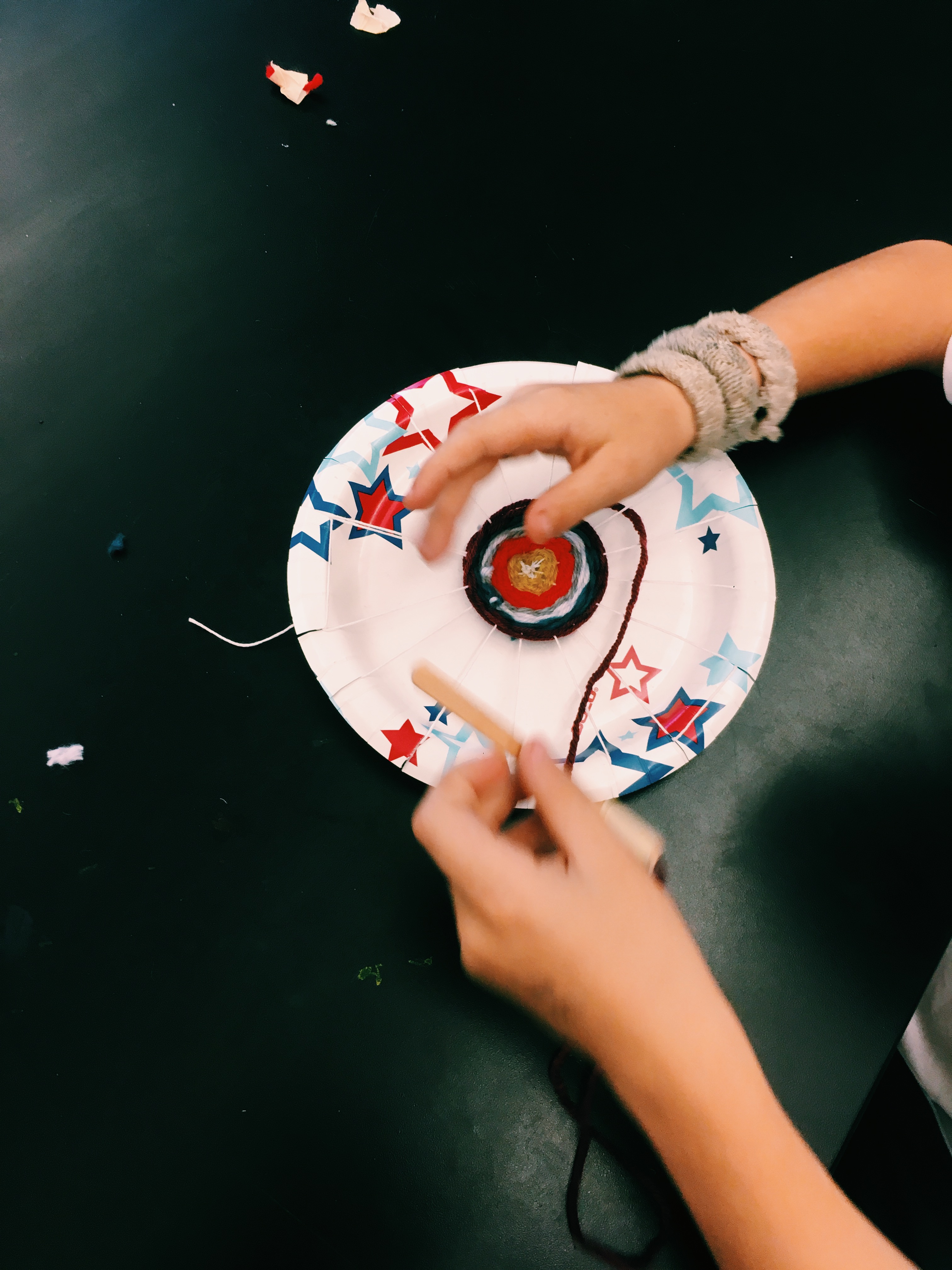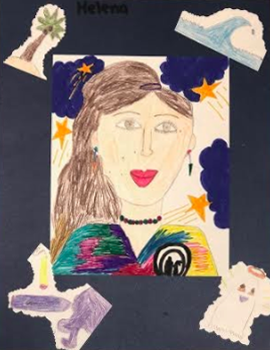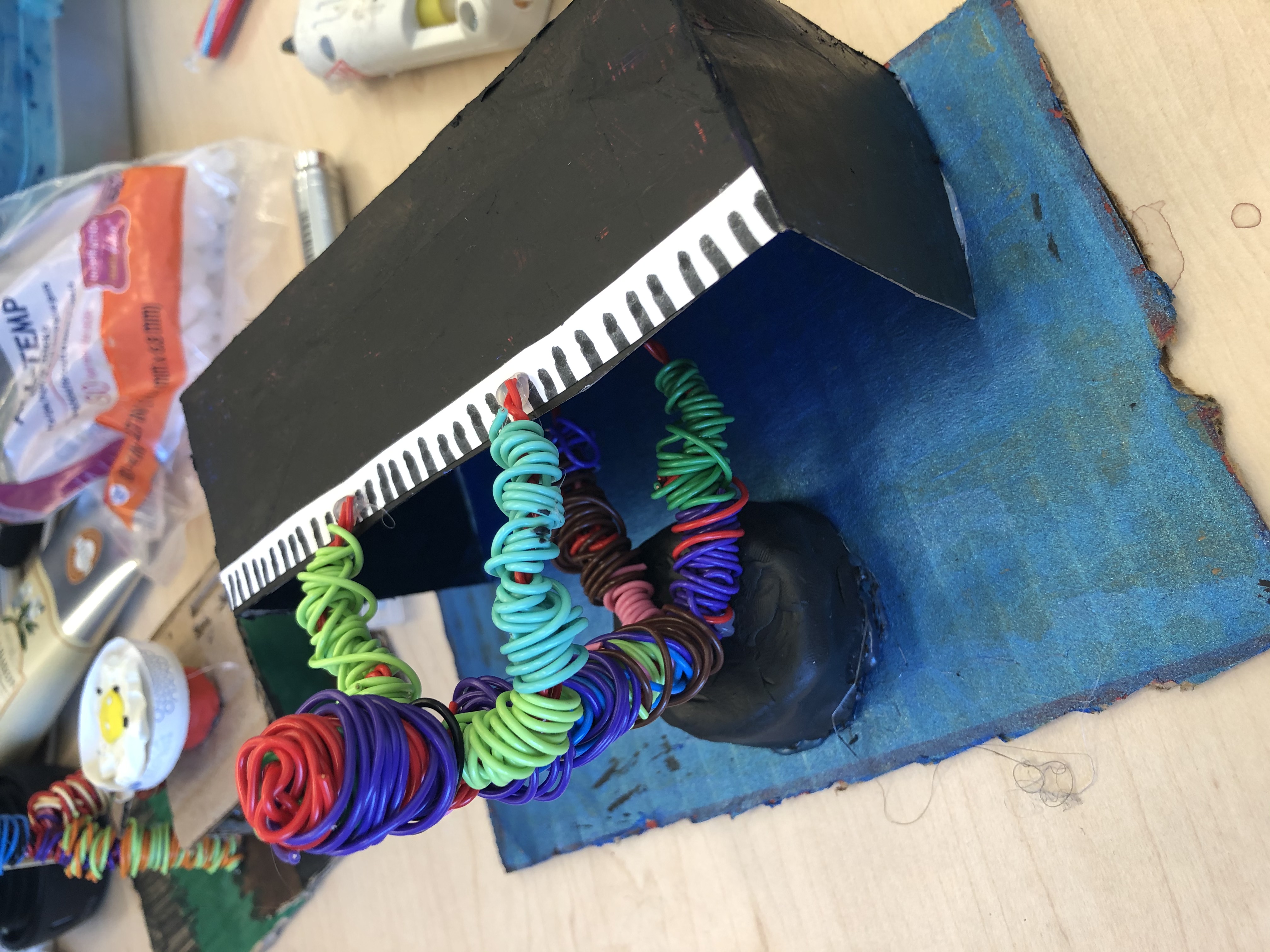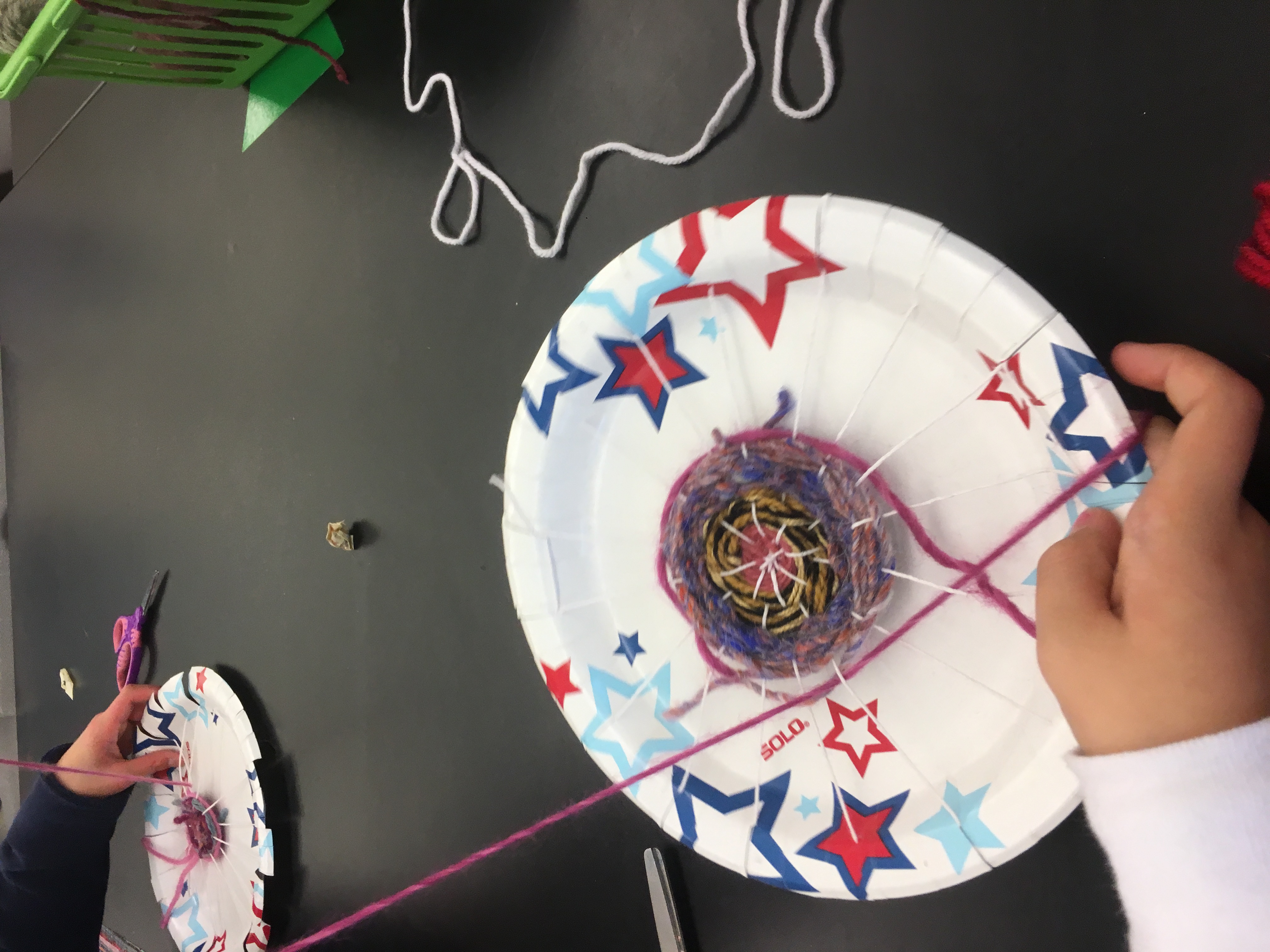 This virtual group exhibition showcases the artwork of pre-K-12 students taught by Elizabeth (Biz) White, Mojdeh Kazem, and Sabrina Tso during the 2019-2020 academic year. All three women were part of Boston University's BFA/MA 4+1 program that results in a Master's Degree in Art Education with Initial Licensure. During their final year in the program, Sabrina, Mojdeh, and Biz completed two practicum internships in public schools throughout Boston and the surrounding Boston area. Their two practicum placements included one full semester in Elementary/K-8 schools and another in High Schools, providing the teaching candidates with art teaching experiences from Kindergarten to 12th grade.

This online exhibition showcases student work from both practicum placements. It features an assortment of artwork created through lessons and units guided by Biz, Mojdeh, and Sabrina. Although their time in the physical classroom was cut short by the COVID-19 pandemic, their students' hard work deserves to be celebrated. This online exhibition serves as a platform to share Biz, Mojdeh, and Sabrina's practicum experiences as well as to celebrate their students' art from the 2019-2020 academic year.
MA Students
Mojdeh Kazem
Sabrina Tso
Biz White

MA Faculty
Rebecca Bourgault
Felice Amato
Diana Hampe
Nicole Pond

Acknowledgements
Special thanks to the teachers, administrators, students, and parents of Acton-Boxborough High School, Brookline High School, Cambridge Rindge and Latin School, Eliot Innovation K-8 School, Memorial Elementary School, and William H. Lincoln High School.
About the MA Art Education Program

As part of a professionally oriented art school at a major research institution, the
Art Education program
at Boston University College of Fine Arts School of Visual Arts is uniquely positioned to offer students a comprehensive preparation to a career in the discipline. Students engage in the study of the cultural, social, cognitive, emotional, and artistic dimensions of children and youth development with a focus on diversity and inclusion. They develop skills in applying innovative pedagogies that meet the demands of teaching and research in a global and contemporary environment.
Art Education students prepare to be teaching artists by engaging in coursework and research that include interdisciplinary studies, collaboration with other programs and colleges, arts-based research methods, and immersive practice in PreK-12 schools, museums or in the community.

About Boston University College of Fine Arts School of Visual Arts

Boston University College of Fine Arts School of Visual Arts
prepares students to think seriously, to see critically, to make intensely, and to act with creative agency in the contemporary world. CFA School of Visual Arts merges the intensive studio education of an art school with the opportunities of a large urban university, and is committed to educating the eye, hand, and mind of the artist. With rigorous graduate and undergraduate fine arts programs that are rooted in studio practice, CFA School of Visual Arts provides highly motivated students with programs in the bedrock disciplines of the fine arts coupled with a vast array of electives and liberal arts opportunities.
Established in 1954, Boston University College of Fine Arts (CFA) is a community of artist-scholars and scholar-artists who are passionate about the fine and performing arts, committed to diversity and inclusion, and determined to improve the lives of others through art. With programs in Music, Theatre, and Visual Arts, CFA prepares students for a meaningful creative life by developing their intellectual capacity to create art, shift perspective, think broadly, and master relevant 21st century skills. CFA offers a wide array of undergraduate, graduate, and doctoral programs, as well as a range of online degrees and certificates. Learn more at
bu.edu/cfa.
Founded in 1839,
Boston University
is an internationally recognized institution of higher education and research. With more than 33,000 students, it is the fourth–largest independent university in the United States. BU consists of 16 schools and colleges, along with a number of multi- disciplinary centers and institutes integral to the University's research and teaching mission. In 2012, BU joined the Association of American Universities (AAU), a consortium of 62 leading research universities in the United States and Canada.